Today we celebrate the release of The Marooner (Pirates of the Coast Book 3)
by USA Today and Amazon All-Star best-selling author Barbara Devlin!
Publication date: August 29, 2017
Genre: Historical Romance
Barbara Devlin offers history, romance, and mystery all wrapped up in an engrossing story that is filled with witty repartee and ribald scenes that border on debauchery. ~IndieReader

Inside the Book: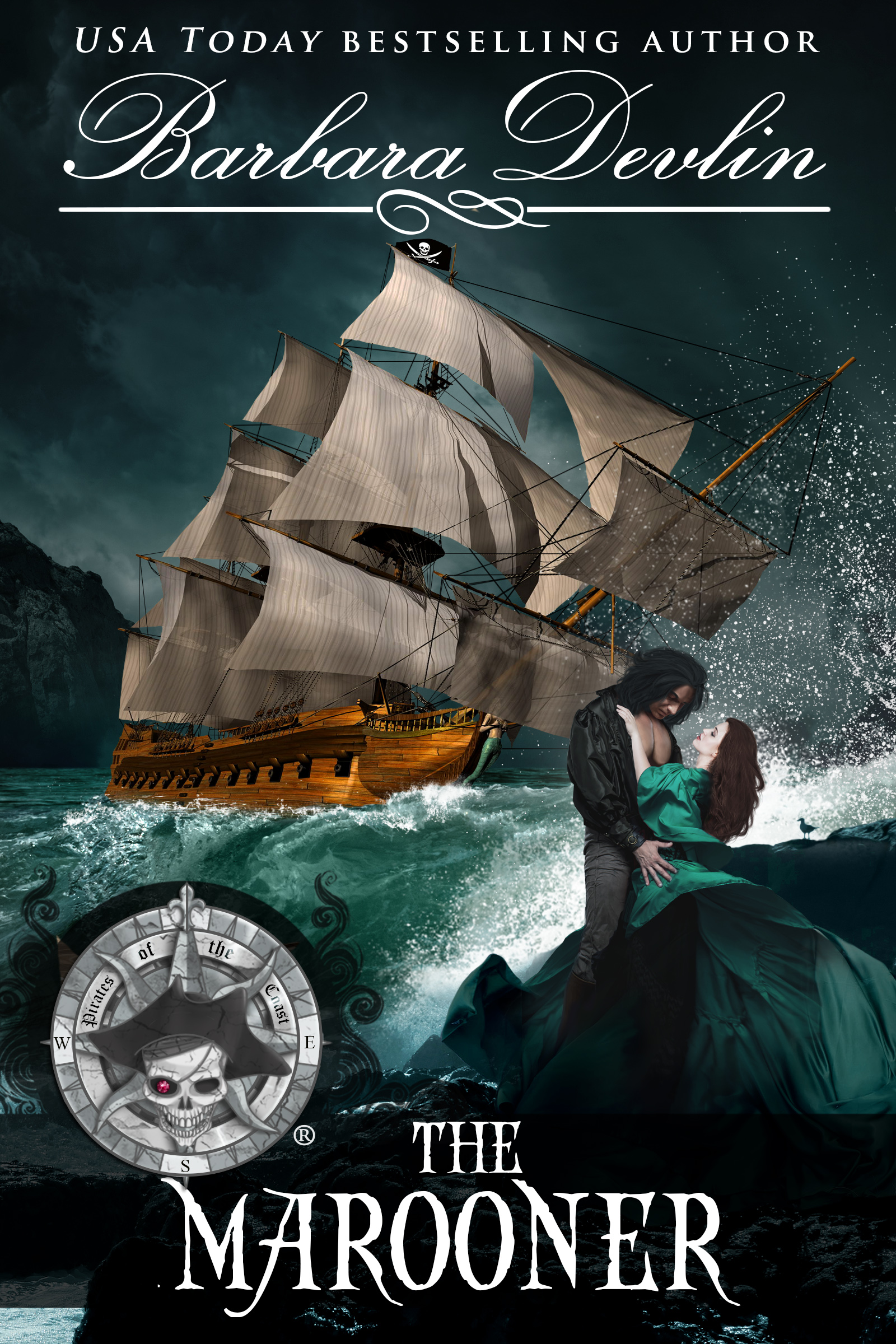 A GENTLY BRED VIRGIN
Lady Sophia Grace Radcliff, the epitome of a genteel Englishwoman, has no idea what awaits her, when she is summoned to her father's study to meet her prospective husband. Given the miserable state of the family finances, she understands she will be sold to the highest bidder, to save the earldom from a humiliating declaration of insolvency, and it is a sacrifice she is prepared to accept. But the impeccably tailored garb and clean-shaven face do nothing to conceal the menacing demeanor of her intended. How will she survive a match to a man she fears?
A COLD-HEARTED PIRATE
Leland Stryker, known throughout the pirate ranks as The Marooner, for his practice of abandoning his victims on deserted islands, is a ruthless buccaneer who reluctantly signs a pact with the English, in exchange for a full pardon for past crimes. But the Crown extends no protection to the fairer sex, and it is in the sensual realm that Leland feeds his basic instincts. After he successfully negotiates the purchase of a highborn bride, he proceeds to well and truly debauch her. But something happens on the journey to America, as his wife assumes her position without complaint, and soon Leland realizes he faces his most lethal opponent. Who will win the battle of the hearts?

The Marooner Excerpt
"I beg your pardon, but would you care to dance?" Life was too complicated in England. In Jamaica, he would have taken her by the hand and hauled her into his arms.
"Oh, Mr. Stryker." The snobbish Miss Barty gloated, and he savored the opportunity to take her down a peg or two. "It would be my pleasure."
"I am so sorry, Miss Barty, but I address Lady Sophia." Now he enjoyed that, as the haughty Miss Barty frowned, and his intended partner flinched, ever so subtly. When Lady Sophia faced him, a shiver of awareness kissed his flesh, and he gazed directly into her velvety brown eyes. "Leland Stryker, most definitely at your service, Lady Sophia."
"I have heard much about you, Mr. Stryker." She curtseyed, and in that seemingly harmless gesture he found all manner of erotic possibilities. "And it would be my honor, sir."
It was then he confronted his next difficulty in his plan to buy a bride, because he had yet to master the country-dances. "I should warn you, I am not very good at this, and you and your toes may regret accepting my invitation."
"Then we are a pair, because this is a dress from last year, and I am not so delicate, sir." She smiled and favored Leland with a charming giggle, and the cannon in his crotch loaded for battle, much to his chagrin, because he was in no position to do anything about it. "Thank you, for saving me."
"There is much I would do for you, Lady Sophia." Bloody hell, he showed his hand, as her heart-shaped face and cute little nose distracted him. "And how did I save you?"
"Excuse me?" She blinked and then regained her composure. "You overheard the conversation, and you took pity on me. No doubt, that is why you chose me over Miss Barty and her estimable dowry."
"I plead ignorance, and I could fetch a cup of ratafia, if you prefer to take your ease, or we could tour the garden." To his relief, she appeared to relax, as she led him into the throng. "And I have never met anyone less in need of pity. As for Miss Barty, all the money in the world would not induce me to take her to wife."
"But it is raining, and I thank you for the compliment. In regard to Miss Barty, I could kiss you for that." When she peered over her shoulder, his knees buckled. Had he thought her beautiful? In truth, she was glorious, and he had to have her, even if only for a night, because her lush lips, a marvel of perfection, would look spectacular, wrapped about his whore's pipe. "Now, just follow me."
"To the ends of the earth, Lady Sophia."

Devlin's prose and descriptions enchant right from the opening scene. ~RT Book Reviews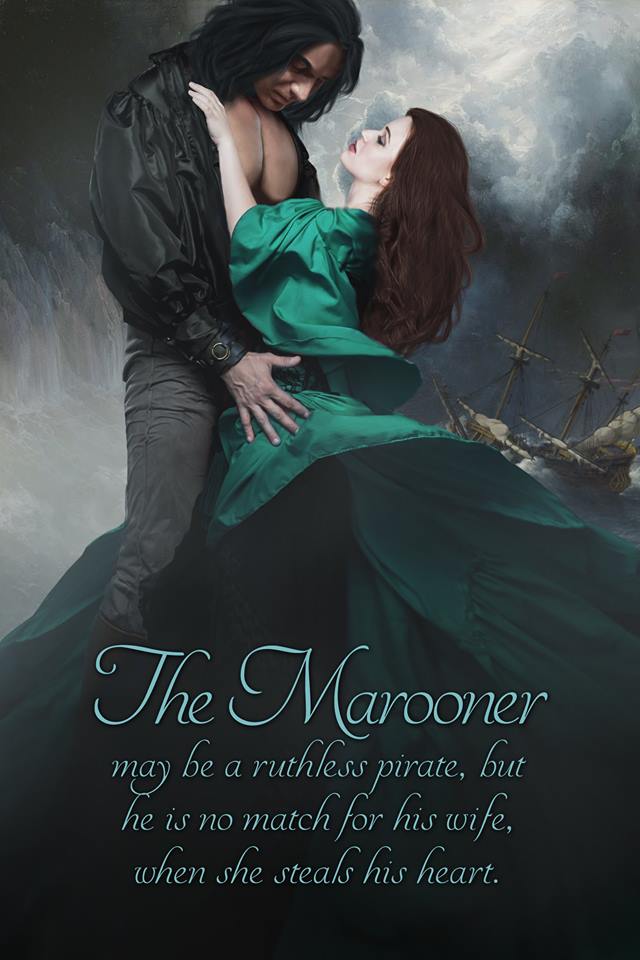 This heart-fluttering, nerve-wracking, swoon-worthy romance is one for the ages! ~InD'tale Magazine

Buy Here

Enter to Win
To enter to win a signed paperback from Barbara Devlin, follow her on BookBub and then comment on this blog post to be entered to win!
Follow Barbara Devlin on BookBub: https://www.bookbub.com/authors/barbara-devlin

About Barbara:
USA Today bestselling, Amazon All-Star author Barbara Devlin was born a storyteller, but it was a weeklong vacation to Bethany Beach, DE that forever changed her life. The little house her parents rented had a collection of books by Kathleen Woodiwiss, which exposed Barbara to the world of romance, and Shanna remains a personal favorite. Barbara writes heartfelt historical romances that feature not so perfect heroes who may know how to seduce a woman but know nothing of marriage. And she prefers feisty but smart heroines who sometimes save the hero, before they find their happily ever after. Barbara is a disabled-in-the-line-of-duty retired police officer, and she earned an MA in English and continued a course of study for a Doctorate in Literature and Rhetoric. She happily considered herself an exceedingly eccentric English professor, until success in Indie publishing lured her into writing, full-time, featuring her fictional knighthood, the Brethren of the Coast.
Connect with Barbara: